About Us
Why automarket.lu - Quality used car search engine?
On Automarket.lu you will find the car of your dreams from a wide range of vehicles - updated daily!
Are you looking for a new car and don't want to search on many different websites on the Internet? Automarket.lu centralizes the best used cars listings from Germany and selects the most interesting offers with guarantees and offers you an easy and comfortable access.
Find your new dream car quickly, easily and conveniently on automarket.lu!
From research and inspection to delivery,
easylease.lu
supports you step by step with your car project and secures your purchase and financing. Since 2013, we have been taking care of your mobility by offering commercial or private customers efficient and advantageous solutions adapted to Luxembourg's fleet management!
easylease.lu
is neutral, as a mandatary we do not sell vehicles, so we have no preferences or bias. Our mission is to assist you in the purchase of a new vehicle, whatever it is and whatever its source. We are convinced that the purchase and management of a fleet requires a competent and trustworthy guide.
A turnkey solution
Buying a used car has never been so easy. With just a few clicks you can find the right vehicle at automarket.lu.
easylease.lu
takes care of negotiating, check, importing, registering and delivering your new car to your door.
Benefit from good offers and buy in Germany.
The advantages:
Cheaper prices of up to 20% or more
Large selection of cars
Better configured vehicles
Maintained vehicles with service booklet
Possibility of expertise by an approved expert office
Quasi new cars (day registration) immediately available, no waiting time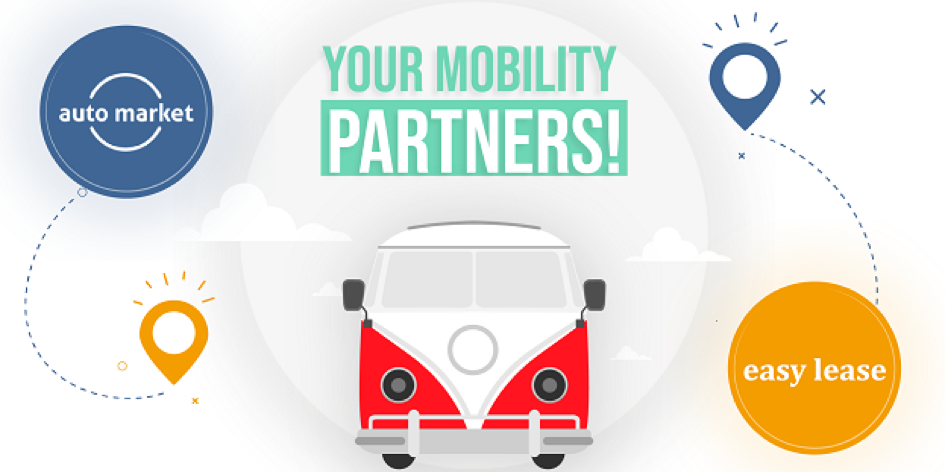 OUR COMMITMENTS
Purchase and advice - this is the complete analysis of your purchase in Germany. Our purchasing department will easily accompany you in the purchase of your future car and advise you what is necessary for a really good purchase.
On automarket.lu you will find interesting car advertisements that we recommend you.
easylease.lu
will then contact the sellers and request all qualitative and administrative elements and organize with you the conclusion of a purchase contract and the financial transaction etc.
We have two objectives: We are also here to reassure your dealer and to accompany him during his sale. By using a structure such as automarket.lu and
easylease.lu
, you can avoid misunderstandings due to the foreign language.
Customized transfer and customs clearance As soon as the vehicle is purchased, we transfer it and you will not experience any unpleasant surprises. We will adapt the transfer of your future vehicle to the place of collection and the model in question. We take care of the entire customs clearance for you.
Registration After the purchase and import of your vehicle, we can manage the registration in order to obtain the final registration, plate number.
Financing
easylease.lu
acts as an intermediary and introducer at the level of the leasing companies (specialized lessors and local banks). We offer in cooperation various leasing options (financial, operational or semi-operational leasing) or bank loans for new or young used cars.